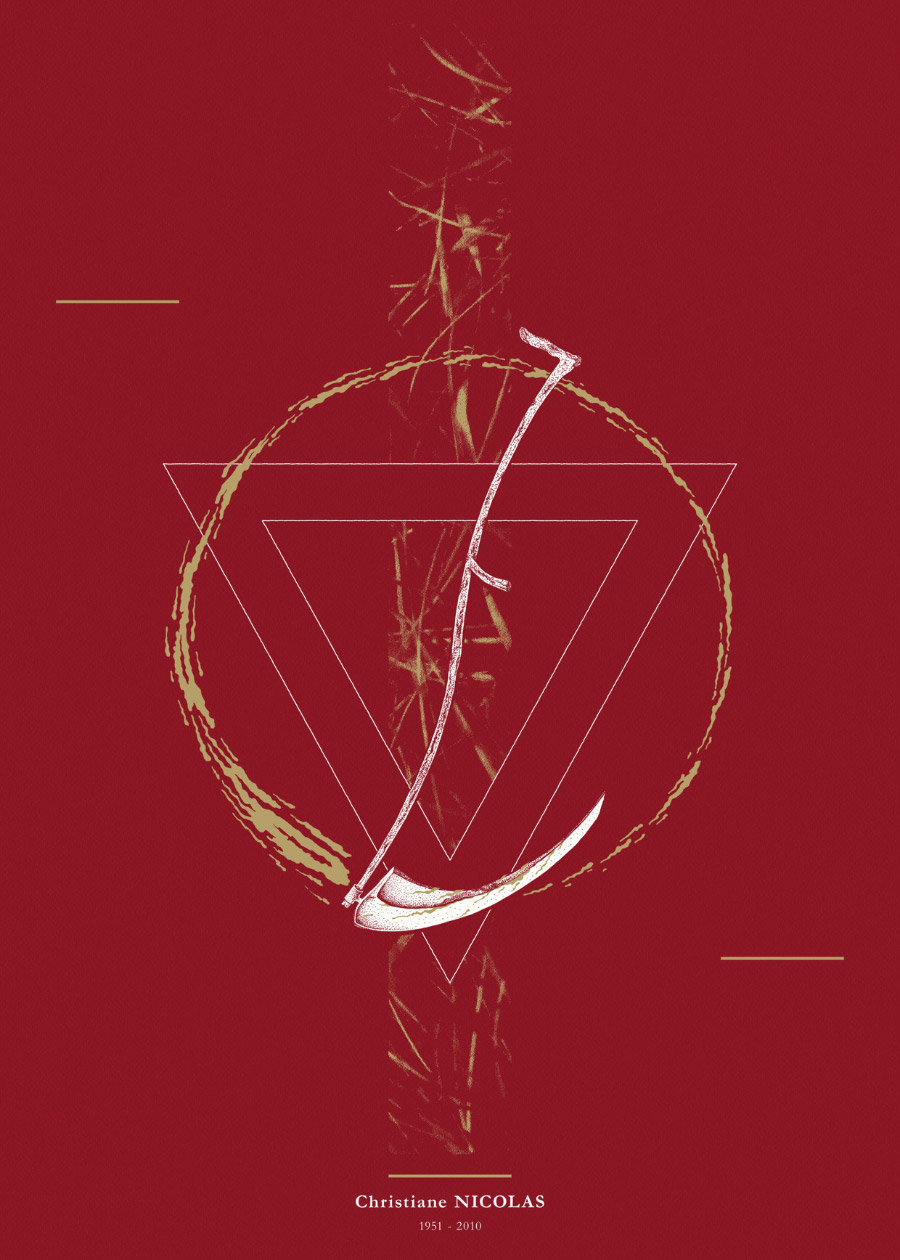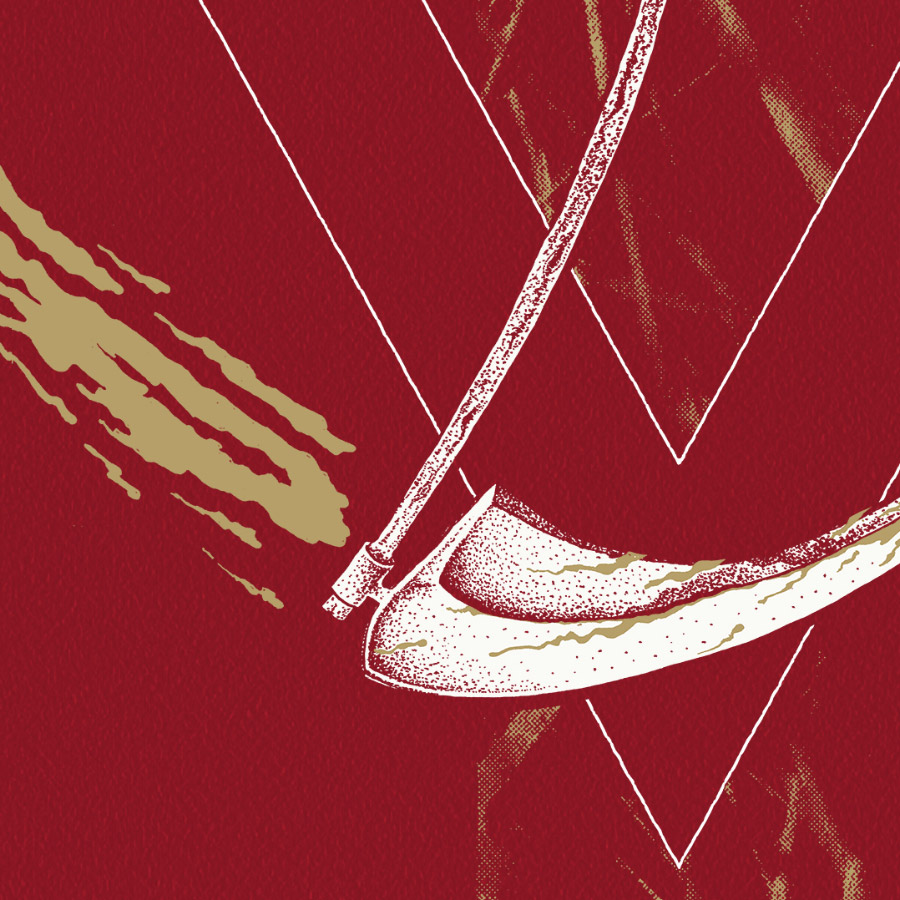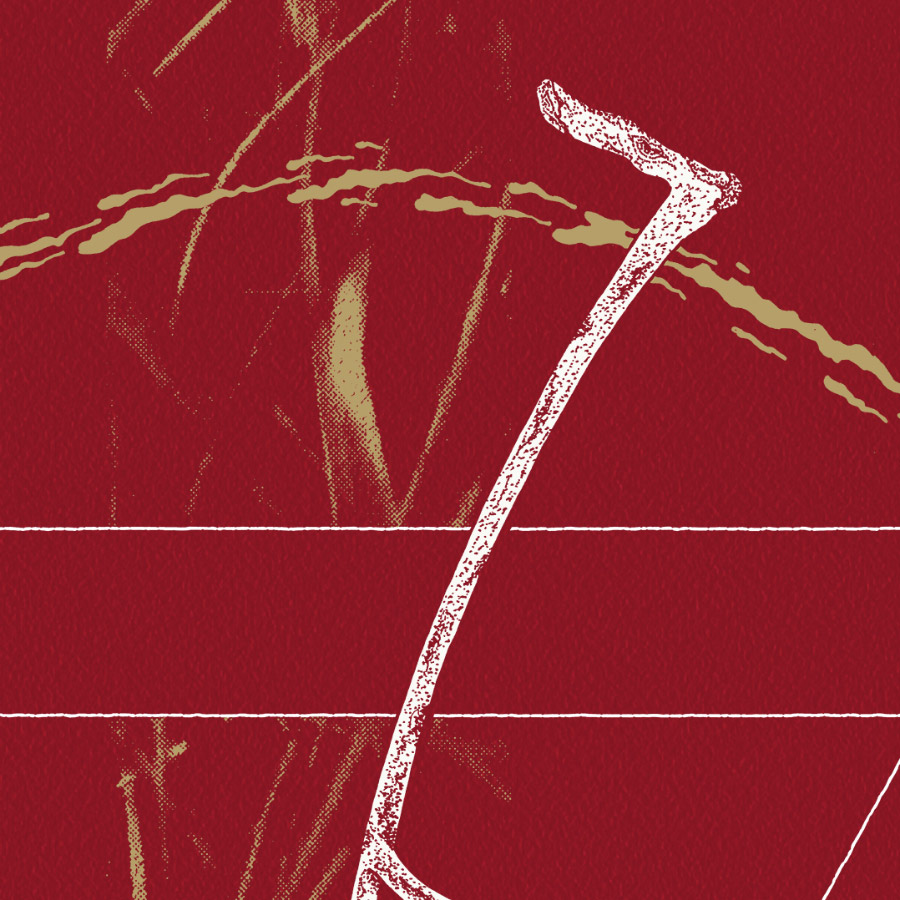 1951 — 2010
" The murder of Christiane Nicolas " — Illustration & layout.
This poster is a personal experimentation around a sordid incident that happened years ago, somewhere in France. The illustration was done with an XS-sized Faber Castell Pitt Artist pigment liner.
To be screenprinted with golden and white ink on 280g bloodred paper.